by Ty Hardamon
March 4, 2013
4:28 pm
Comments Off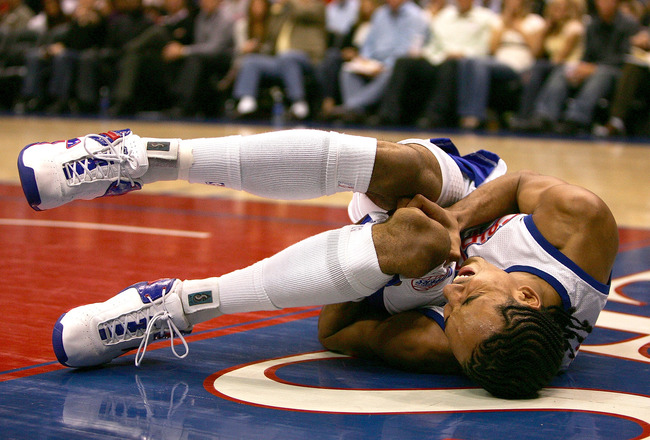 The days of oversized ball handlers with superior court vision is upon us. Hopefully we all remember the likes of Magic Johnson, Grant Hill, Penny Hardaway and now LeBron James and soon to be Michael Carter-Williams (MCW).
What about Shaun Livingston? He's the former Duke Blue Devil signee who opted for the NBA Draft instead. Livingston was selected fourth overall by the Los Angeles Clippers in the 2004 draft. Scouts loved Livingston's prowess as a 6'7 point guard and his ability to create shots for teammates. Unfortunately, we will never know if Livingston could've lived up to his Magic Johnson comparisons. In 2007, Livingston suffered a gruesome knee injury that sidelined him for nearly four years. Now he's a journeyman fighting to make any NBA roster.
If MCW compares close to anyone off the short list it's Livingston, and by that I mean the raw potential of what Livingston could have been. MCW is a 6'6 sophomore point guard running the show for Jim Boehiem at Syracuse. MCW is second in the nation in assists, fourth in steals and has his team ranked 17th in the nation.
The comparisons are uncanny between Livingston and MCW. The height naturally draws attention but it's more of their style of play. In 2006, Livingston had athleticism, ability to see over a defense and a competitive edge; all of which MCW has now.
What separates the two is something simple. MCW opted for college while Livingston went straight to the NBA.  MCW should use Livingston as an example. This isn't a knock on Livingston, but he could have used his college years to bulk up, and get the proper mentoring before embarking on such a difficult path.
MCW was put on a leash his freshmen year to learn, grow and understand the Boeheim way. Sharing time with veteran players, MCW barely managed to average 10-minutes per game. Now he leads the team in minutes and is expected to be a lottery pick in this year NBA Draft.
Living vicariously of course,  we may really get to see the potential of Shaun Livingston.